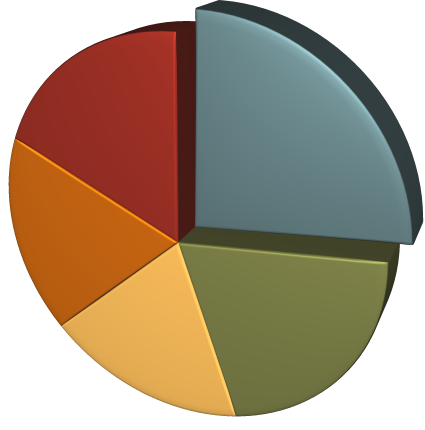 I've been publishing some of the data from my ADS-B log on my website now for a few months. You can view and search the log by visiting http://flights.sonicgoose.com. I was curious to see what kind of statistics I could pull from the data and decided to start with just three: most common aircraft types, most common airlines or operators, and most common flights or callsigns. As you can imagine, there are a lot of results in each category, so I restricted them to the top five for each.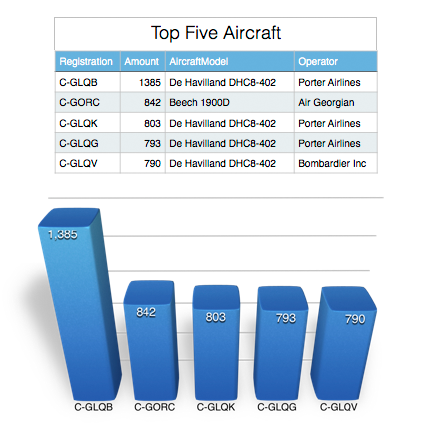 The popularity of the Dash8 in the short haul market put it in four of the top five spots, with three of those aircraft belonging to Porter Airlines. Flying out of Toronto Billy Bishop City Centre island airport, Porter's planes are regularly picked up by my receiver.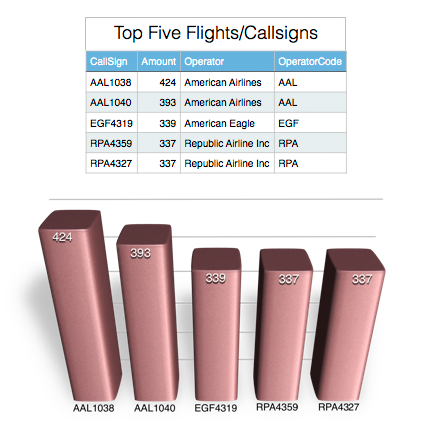 Not every plane broadcasts its callsign or flight number, or – if they do – broadcasts an inaccurate one. For example, may of the Dash8 planes operated by Porter and Air Canada broadcast '@@@@@@@@' as a callsign. As a result, this was actually the second most-used callsign following an empty/blank/null one. I decided to graph only the top five legitimate callsigns, however, which resulted in the chart above. It's interesting to see that all of the top five are American. Even though my receiver is located in Richmond Hill, north of Toronto, Ontario, Canada, I'm close enough to the border to pick up flights as far south as Philadelphia on a regular basis.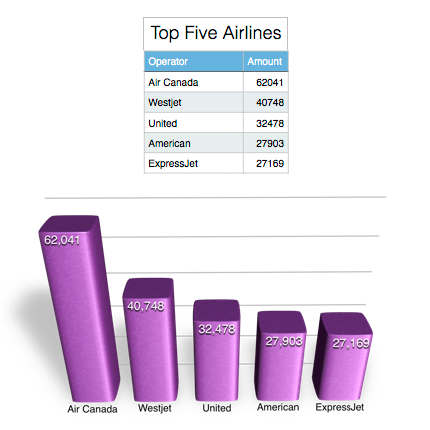 No surprise in this top-five list: Air Canada and Westjet dominate in Canada, but again my proximity to the US border means the bottom five are all American operators. You may wonder why Air Canada can be the top operator but not be in the list of top five flights. Simple: a large majority of Air Canada flights do not broadcast a callsign, so while the aircraft can be identified and recorded as belonging to Air Canada, the flight number isn't.
At the time of writing, there are more than 659,000 flights recorded in my log. So many aircraft in North America are not yet fully ADS-B equipped, so while they broadcast enough to be received and recorded, the data used to compile the statistics on this page simply may not exist for many of those flights. It will be interesting to see how these statistics change over time as more and more operators convert their aircraft to comply with ADS-B technologies and regulations.